So it's almost a year to the day, since I witnessed the queen herself walk on stage at London Stadium. I'm talking about absolute music royalty in the form of Beyonce Knowles-Carter and her husband Jay-Z. The build-up was intense. My concert buddy and No.1 Beyonce fan - Jen, had been incredibly excited the whole FIVE hours we waited for her majesty to enter center-stage.
And then finally, just as I was about to finish my third stick of candy-floss, the lights dimmed and the air froze. There was queen Bey herself, strutting on stage to a trumpet rendition of 'Crazy In Love', hand in hand with her glamorous assistant Jay-Z, the both of them clad in matching bling. The whole stadium - although not as full as I expected going by the price of the tickets (vital organs were almost sold) - erupted in screams. Thus the 'On the Road Tour 2' had commenced - the Carters had arrived!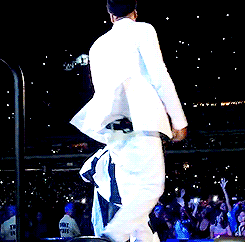 The atmosphere was amazing! And I know people say that at every concert but this was truly something magical. The entire setlist, showcased their turbulent but unstoppable  relationship - a true homage to 'Bonnie & Clyde', a throwback to their hit 2003 single, which was the pair's first collaboration and the start of their romance. 
Us concert-goers rode the emotional roller-coaster of Beyonce's 'Lemonade album, complete with hits such as 'Freedom' and 'Hold Up'. Then we rocked out to old 00's throwbacks such as '99 problems' and 'Diva'. The Carters also gave us a sneak-preview of their eponymously named, joint album - which was everything and more.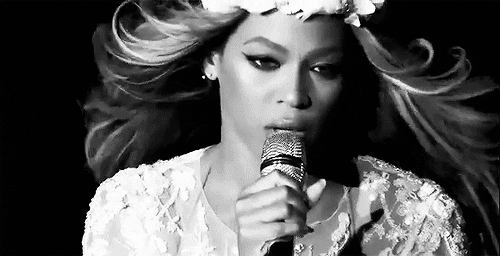 From the black, skin-tight, leather leotards and knee-high PVC's - to the flowing, ethereal glitter gowns - Beyonce served all the looks and all the feels. Jen and I screeched along to Sorry (I aint sorry!) waving our middle fingers in the air, in arms against our collective ex's. Whilst simultaneously screaming drruuuuunkk in loovveee at the top of our lungs, thankful for the other 50,000 voices masking ours.

Seeing this fierce and amazingly talented Mum of three, perform dance miracles with her equally fierce back-up dancers - is something I will never forget. If you ever get a chance to see her, I would 100% recommend it. Alternatively, her documentary 'Homecoming' on Netflix, showcasing her performance at Coachella is pretty epic too!