What you looking at? 

I imagine you're in dire need of some cold weather fashion inspiration to get you out the house in this awful weather? I know that when wearing multiple layers becomes mandatory - it's really easy to forgo style for comfort.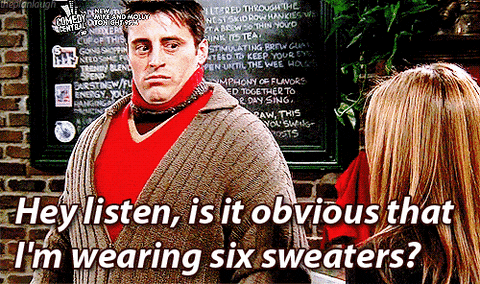 However it doesn't necessarily have to be a style compromise, unless you're a fan of the 'Joey Tribbiani wearing all of Chandler Bing's clothes' look. (no judgement here, February 2020 has been no joke so far.)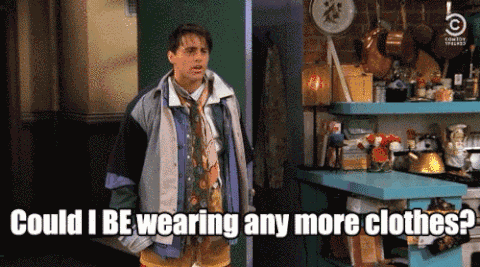 Anyway...here are some of Vogue magazines favourite cold weather with the added bonus of how you can put them together with pieces from our own boutique planet.
1. Faux Fur Coat + Light-Wash Jeans + Statement boots = The Right Fluff
 

Available in store:
Vagabond Red leather Patent boots - £105
Vero Moda Wide Leg Jeans - (SALE) £22 
VILA zig zag Faux Fur Jacket - £95
2. Lime Sweater + Olive Trousers = Green With Envy
   
Available in store:
White Supergas - £50
Byoung Leopard print trousers - £50
3. Plaid Coat + Patent Boots + Straight Leg Trousers = Non-Boring Basics
 
Available in store:
Vila Plaid coat - £110                       
Vagabond Red Leather boots (SALE) - £60
Vero Moda Black Trousers - £45